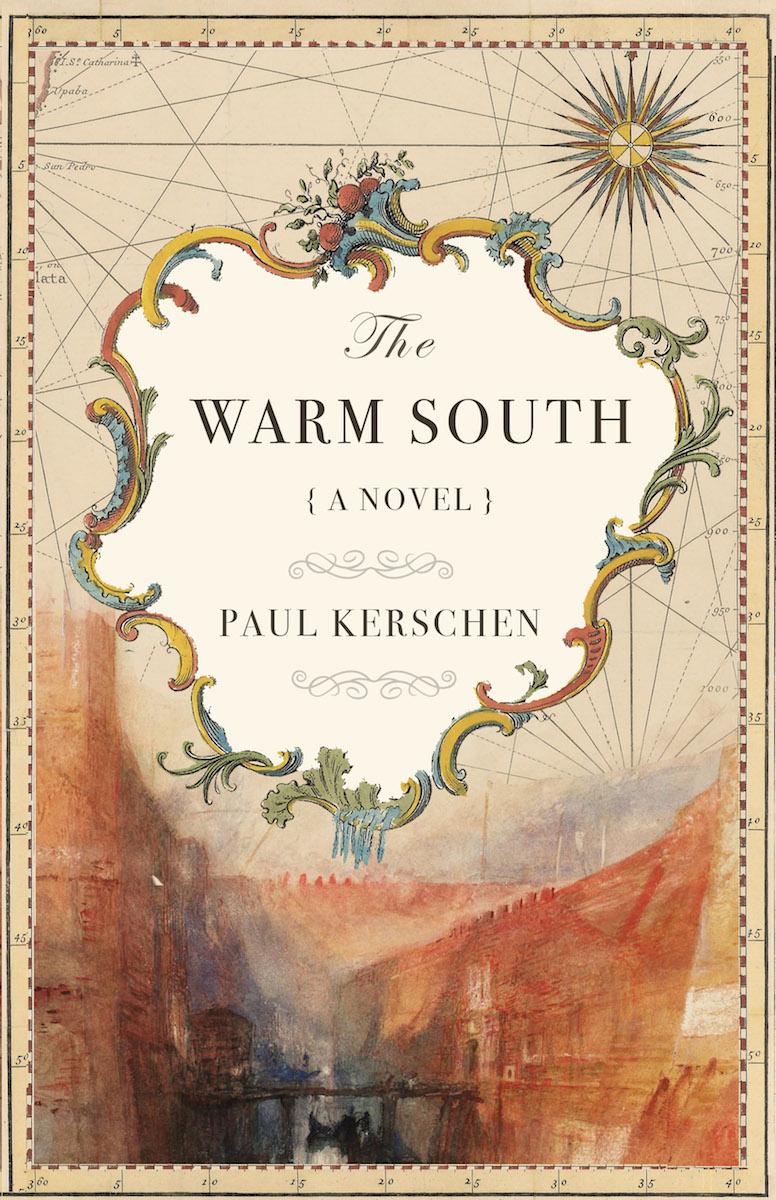 What if John Keats had not died in Rome at twenty-five, just as he was coming to realize his gifts? In this audaciously imagined alternate life story, the young poet is pulled back from the brink of death only to find his troubles far from over. He is short on money, far from home, his literary reputation anything but assured—but his life and imagination have been spared, and a new country awaits.
In an Italy at uneasy peace, full of foreign armies and spies, Keats soon finds his loyalties divided. He is drawn into Percy and Mary Shelley's expatriate circle, resumes his old profession of surgery and falls in with student revolutionaries who are plotting a more radical cure for their nation. His fiancée in London expects his return, and everyone is expecting his next poem, but he has not returned from his deathbed quite the same person—or poet—that he was.
Written with erudition and compassion, Paul Kerschen's debut novel is a spellbinding historical yarn and a heady engagement with the literature of the past, a thing of beauty in itself and a meditation on the writer's duty in troubled times.
…
The Warm South graciously reminded me that rewards, just as surely as punishments, may be both undeserved and undeniable.
-Music & Literature
Kerschen's gem-like, crystalline prose is the book's best feature …. With a poet's eye, Kerschen describes all sorts of 'stuff' in penetrating detail — a human skull on a desk, rock shapes on the shore and the sun throwing "laughing light on the water'. … The plot that gets underway in The Warm South is full of both stuff and matter. It's reminiscent of Shakespeare, replete with political intrigue, missed connections, gender-swapping disguises and a nested play, as well as deep themes and foundational questions about the imperfect, porous skins that are never quite able to encase and separate art from politics, life, love and duty.
-The L.A. Times, May 12, 2019
The Warm South is a novel that casts its own more massive shadow. There's a comedy of manners here among the intelligentsia of a certain time and place, but there are also hints of just how the smallest changes might impact the lives of many more people after a certain amount of time has passed. Kerschen's novel is a subtle work, but it also implies its own sequel—a deft work of plotting, written with precision and emotion"
-Tor.com
Paul Kerschen has written an ambitious, thrilling work of the imagination, weaving history, poetry and medicine amidst the many tantalizing possibilities of Keats's survival. Written in exquisite, exact prose, The Warm South is so much: a love story, a historical thriller, a great literary what-if… and ultimately a profound mediation on the act of creation itself.
–Daniel Mason, author of The Winter Soldier and The Piano Tuner
Paul Kerschen's miraculous first novel grants the poet John Keats an extended life in Italy as the surgeon he trained to be, and as the husband and father he never became. Superbly imagined, impeccably written, uncanny in its intimacy with Keats's mind and feelings and his generosity of spirit, this book also conjures the Italy, city and country, in which Keats lived and died—and here lives on.
Kerschen's writing is a continuous satisfaction and motive force. It is acute, direct, supple, giving, inventive. He can modulate from strict period imitation to pure description, and he even dares to write for Keats. Yet the story, the moment, the emotion, is always clear and compelling. He brings this material astonishingly alive and close. This is the best novel I've read all year.
–Carter Scholz, author of Radiance and Gypsy
A bold strike. Kerschen applies SF's classic "what if" to literature itself. And like stern Mary Shelley's monster, the dead poet stirs, and rises, and walks. But the path between the old world and his new friends is steep… Come.
–Terry Bisson, author of Any Day Now and Bears Discover Fire